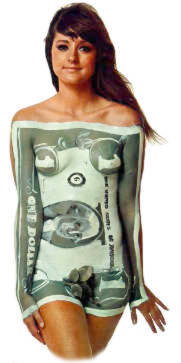 Here's my free forex trading strategy that you can adopt and change for a start.

The free forex trading strategy that I outline is a mid term forex strategy that will provide a foundation that you can build upon.

Here is my free forex trading strategy for a well managed forex account.
Entry Point

1. Decide which pair you are going to trade.

2. Find out all major trends by checking the different interval forex charts. For example, 1 hour, 4 hours and daily forex charts

3. Plot the trend lines through the high points if it is on a downwards trends and plot the low points if it is on an upwards trend. You will need at least 2 months of data to be able to plot out the trend lines

4. Mark the support and resistance levels

5. If the price is almost approaching the trend line you have drawn, wait for it to move through or below the line before proceeding.

6. You might want to also check the RSI indicators to see if they give you a warning. Also make sure to check the MACD and Stochastic levels as well.

7. Make sure for the next 2 or 3 days, there are no major data releases for the two countries's currencies. It will cause some fluctuations in the prices.

8. Get in and start trading but use no more than 10% of your capital

9. Place a stop loss but do not place it so far enough that you won't make a profit. I would suggest 100 pips as a recommended stop loss point.


Exit Point

1. Put a take profits limit order. Set it to between 30 to 50 pips. If possible, place it just ahead of a major support or resistance level. Also, make sure your limit order is about 15 to 20 pips away from the S/R level.

When you are using my free forex trading system, be advised anything can happen during forex managed account trading so learn to adapt.